The Italian Association of Remote Sensing (AIT), jointly with the Institute for Electromagnetic Sensing of the Environment (IREA) of the National Research Council of Italy (CNR), in cooperation with European Space Agency (ESA) and European Association of Remote Sensing Laboratories (EARSeL), and under the auspicious of EO4GEO project organizes a Remote Sensing Summer School focused on Agricultural applications of SENTINEL data.
More information:
EVENT WEBSITE (in Italian): Summer School 'Sentinel for Applications in Agriculture'
CALL: Agricultural applications of SENTINEL data
APPLICATION DEADLINE: Candidacy has to submit by April 30th, 2018 (Application Form)
VENUE: agro-farm premises Centro Formazione Tadini, Loc. Cariga Podenzano (PC), Italy
DATE & TIME: September 17-21, 2018.
Lessons start at 12:30 PM on Monday Sept 17th and end at 01:30 PM on Friday Sept 21st.
FEES: the cost is 950 Euro to be paid to AIT within 30/06/2018.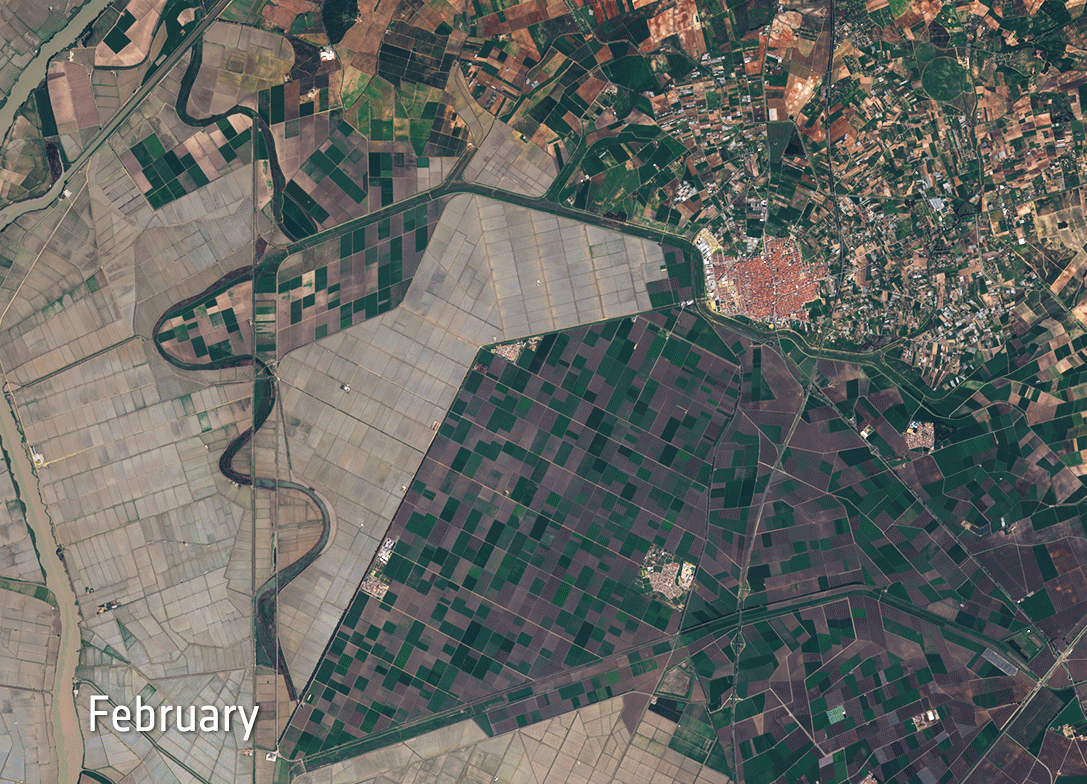 Image: Agricultural monitoring in Spain. Contains modified Copernicus Sentinel data (2016), processed by ESA, CC BY-SA 3.0 IGO
Subscribe to our
newsletter
Keep yourself updated, receive EO4GEO Alliance news and info on new opportunities.
Be part of the EO4GEO Alliance and let's discuss and work together on the supply and demand of skills in the EO/GIS sector. Stakeholders in the EO, GIS and Skills sectors are more than welcome!
Join a Network pooling together expertise from academia, VET providers, company, public institutions, research centres and sectoral associations with the common goal of fostering skills development in the space and geoinformation downstream sector.