EO4GEO Tools
A complete ecosystem of tools, with the EO4GEO BoK in the center.

The EO4GEO ecosystem of tools is a set of innovative collaborative tools which can be used independently or combined, depending on the user's profile and needs. The tools are all based on the EO4GEO Body of Knowledge, which is made available through an API of the EO4GEO platform. All tools created are Licenced under the copyleft Licence GNU GPLv3
BoK tools for professionals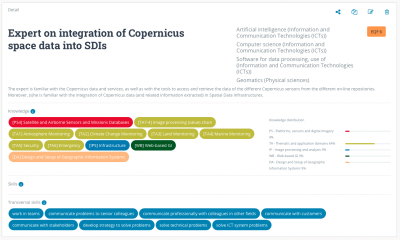 Occupational Profile Tool
The Occupational Profile Tool allows to create occupational job profiles and connect them with BoK concepts (Knowledge) and ESCO (skills).
More information >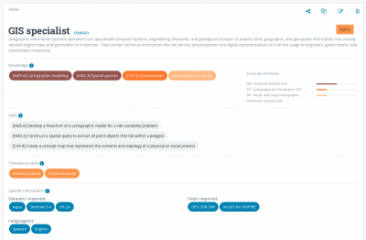 Job Offer Tool
The Job Offer Tool allows to create job and training offers in the field of EO/GI based on occupational profiles.
More information >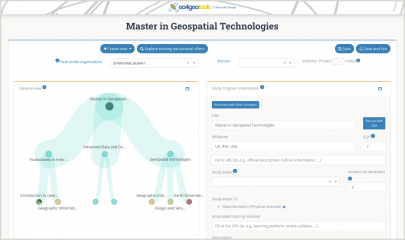 Curriculum Design Tool
The Curriculum Design Tool allows to create, edit and find EO & GI Curriculum using latest concepts from the EO4GEO Body of Knowledge.
More information >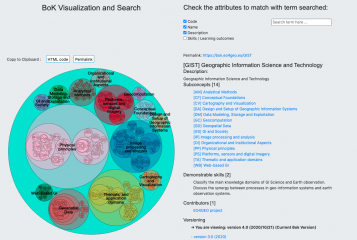 BoK Visualization and Search
Tool to graphically and textually visualise, explore and navigate the BoK. It supports permalinks, versioning and advanced searching.
More information >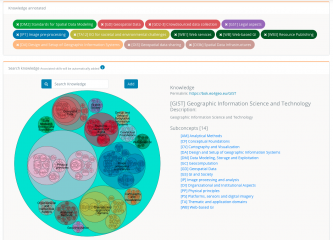 BoK Annotation Tool
This tool allows to annotate any PDF file with a concept (knowledge) from the BoK.
More information >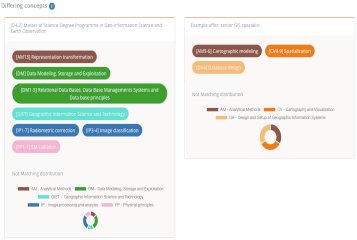 BoK Matching Tool
This tool allows to compare two annotated BoK resources, as metadata annotated PDFs or a EO4GEO resource created in the other tools.
More information >
Subscribe to our
newsletter
Keep yourself updated, receive EO4GEO Alliance news and info on new opportunities.
Be part of the EO4GEO Alliance and let's discuss and work together on the supply and demand of skills in the EO/GIS sector. Stakeholders in the EO, GIS and Skills sectors are more than welcome!
Join a Network pooling together expertise from academia, VET providers, company, public institutions, research centres and sectoral associations with the common goal of fostering skills development in the space and geoinformation downstream sector.