Take action on climate change through entrepreneurship
Join the Climate-KIC InnoSpace Journey: summer school for climate innovation in partnership with Copernicus using Earth Observations and GIS data.
The Journey brings together students and professionals from all over the world.
The "InnoSpace" Journey summer school, from 24 June to 28 July 2018, provides you with climate change knowledge combined with entrepreneurship skills using Copernicus Earth Observation and Geographic Information Science (GIS) data, allowing you to get the skills and tools to translate ideas into end-user applications together with people from a wide range of backgrounds – a business model which will help our environment
More information: website – InnoSpace Journey Flyer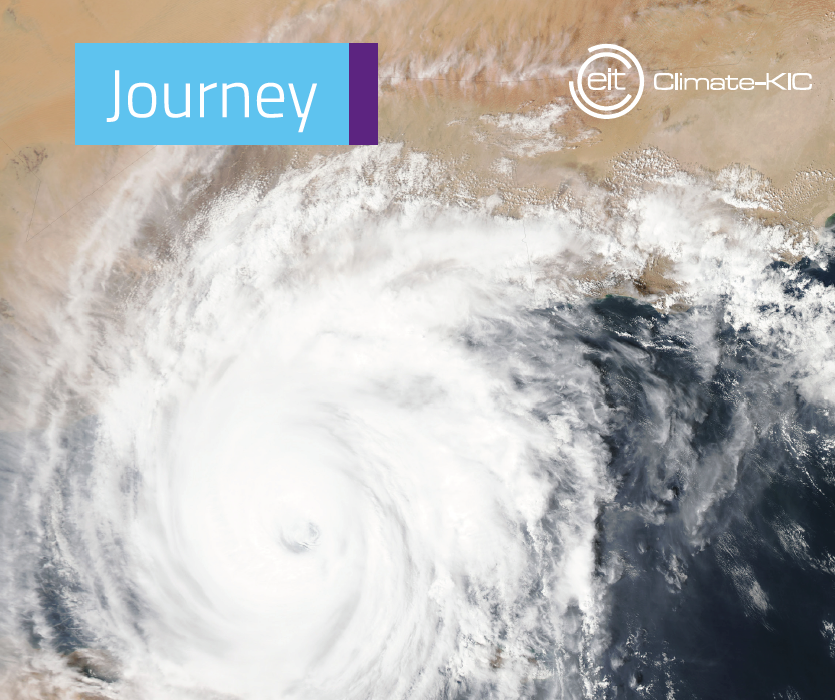 Subscribe to our
newsletter
Keep yourself updated, receive EO4GEO Alliance news and info on new opportunities.
Be part of the EO4GEO Alliance and let's discuss and work together on the supply and demand of skills in the EO/GIS sector. Stakeholders in the EO, GIS and Skills sectors are more than welcome!
Join a Network pooling together expertise from academia, VET providers, company, public institutions, research centres and sectoral associations with the common goal of fostering skills development in the space and geoinformation downstream sector.