From 24 to 28 June 2019 the Open Geospatial Consortium (OGC) organizes the 111th OGC Technical Committee hosted by SADL, the Spatial Applications Division of KU Leuven, and supported by Hexagon, Informatie Vlaanderen and Merkator.
in parallel SADL, the EO4GEO scientific and technical coordinator, organizes the Earth Observation Summit supported by EO4GEO, OGC, Hexagon, Informatie Vlaanderen and Merkator.
The summit, that will take place from 25 to 27 June 2019 in Leuven, is dedicated to three subjects closely related to the skills development and capacity building in the EO/GI sector and Copernicus User Uptake.
 Tue 25 June – Future trends in EO and GI 
Wed 26 June – Business processes using EO and GI –
Thur 27 June – Towards a sustainable EO/GI skills strategy 
For all the information and updates about the EOSummit, please visit the dedicated page on this site.
For more information about the combined event and for registration, please visit ogcmeet.org.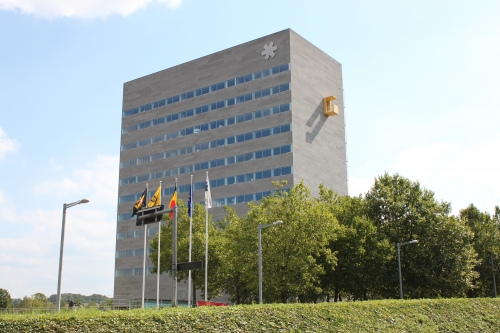 Provinciehuis, the meeting venue (Copyright Provincie Vlaams-Brabant)
Subscribe to our
newsletter
Keep yourself updated, receive EO4GEO news and new training info.
Become an
Associated Partner
Be part of EO4GEO and let's discuss and work together on the supply and demand of skills in the EO/GIS sector.
Stakeholders in the EO, GIS and Skills sectors are more than welcome to join!
join our
Network of Experts
The EO4GEO project is inviting experts in the Earth Observation / Geographic Information sectors to participate in the process of developing a Body of Knowledge (BoK).