EO4GEO earned a dedicated article in the latest issue of Platinum, the Italian leader magazine in business publishing! The periodical collects interviews, dossiers and success stories from the best of different sectors of business. The article is in the Research & Innovation section, beside other important organizations in the spatial field as the European Space Agency (ESA).
Being in this magazine is a cause of satisfaction and also a sign of the recognition given to the EO4GEO's activities!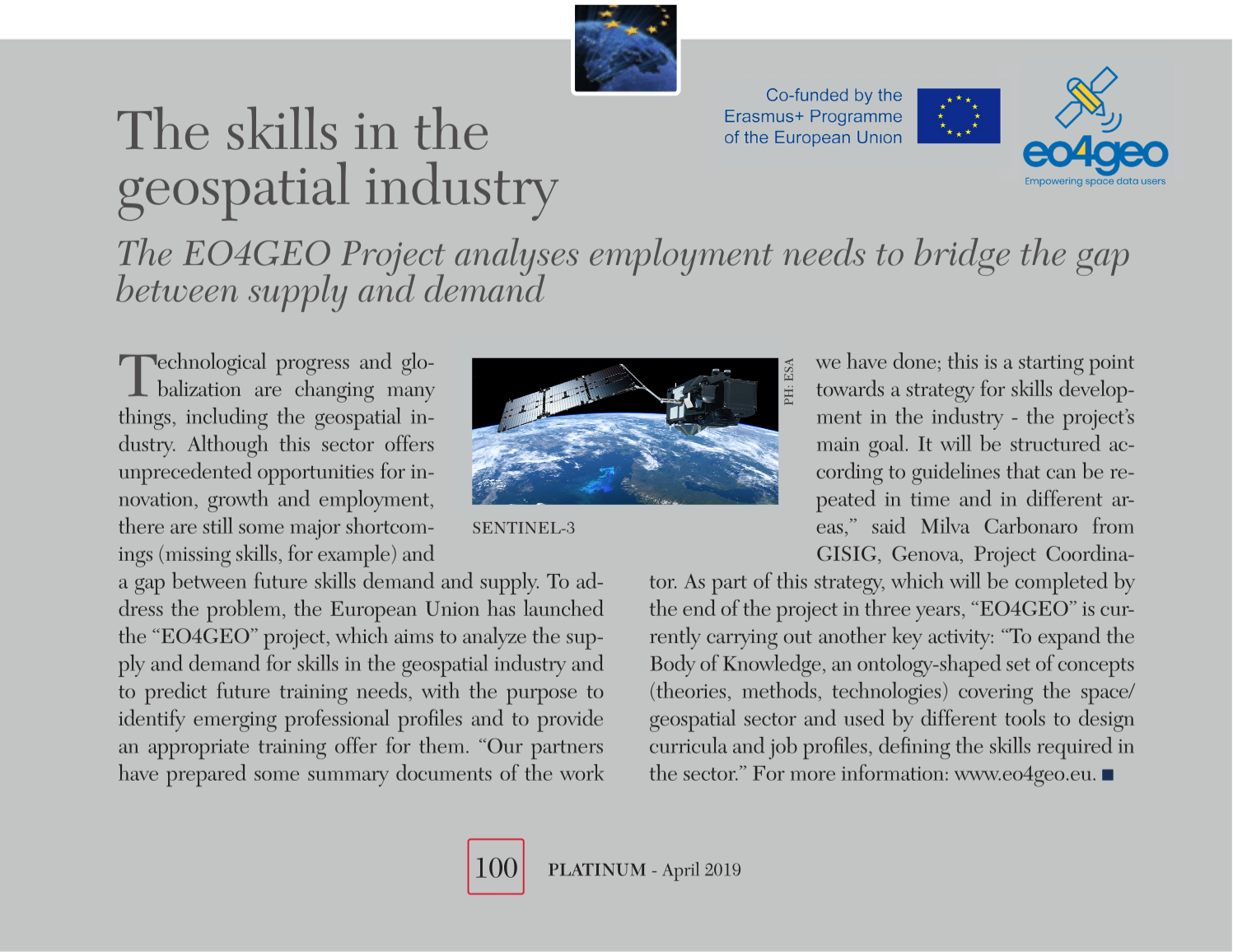 Subscribe to our
newsletter
Keep yourself updated, receive EO4GEO news and new training info.
Become an
Associated Partner
Be part of EO4GEO and let's discuss and work together on the supply and demand of skills in the EO/GIS sector.
Stakeholders in the EO, GIS and Skills sectors are more than welcome to join!
join our
Network of Experts
The EO4GEO project is inviting experts in the Earth Observation / Geographic Information sectors to participate in the process of developing a Body of Knowledge (BoK).