FOSS4G (Free and Open Source Software for Geospatial) is the biggest event of the Open Source geoCommunity, where all geospatial professionals, professors and students have the opportunity to discuss on latest developments in the field. This year the event, in Bucharest from 26 to 30 August, will be dedicated to "enable an asymptotic connection between software and data".
FOSS4G is organized by the Open Source Geospatial Foundation (OSGeo) and counts on ROSA (the Romanian Space Agency,  member of the EO4GEO consortium) as the strategic partner of the event.
Info and registration HERE.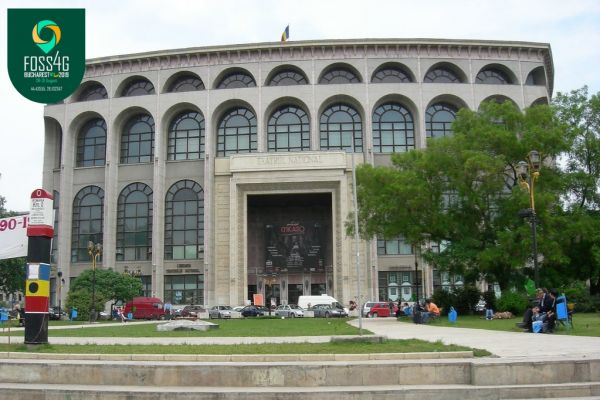 National Theatre of Bucharest (event venue)
Subscribe to our
newsletter
Keep yourself updated, receive EO4GEO Alliance news and info on new opportunities.
Be part of the EO4GEO Alliance and let's discuss and work together on the supply and demand of skills in the EO/GIS sector. Stakeholders in the EO, GIS and Skills sectors are more than welcome!
Join a Network pooling together expertise from academia, VET providers, company, public institutions, research centres and sectoral associations with the common goal of fostering skills development in the space and geoinformation downstream sector.