The webinar will provide an overview of the role of the citizen participation in the geospatial domain. Geospatial technologies have increasingly facilitated the involvement of stakeholders in decisions. The key question addressed in the webinar, is how this contributes to the public's influence on decision-making.
The webinar will take place on August 28 from 2pm to 3.30pm. It is under the ELISE Action of the ISA² Programme, which aims to promote a coherent and consistent approach to the sharing and reuse of location data across borders and sectors.
More info here.
Registration at this link.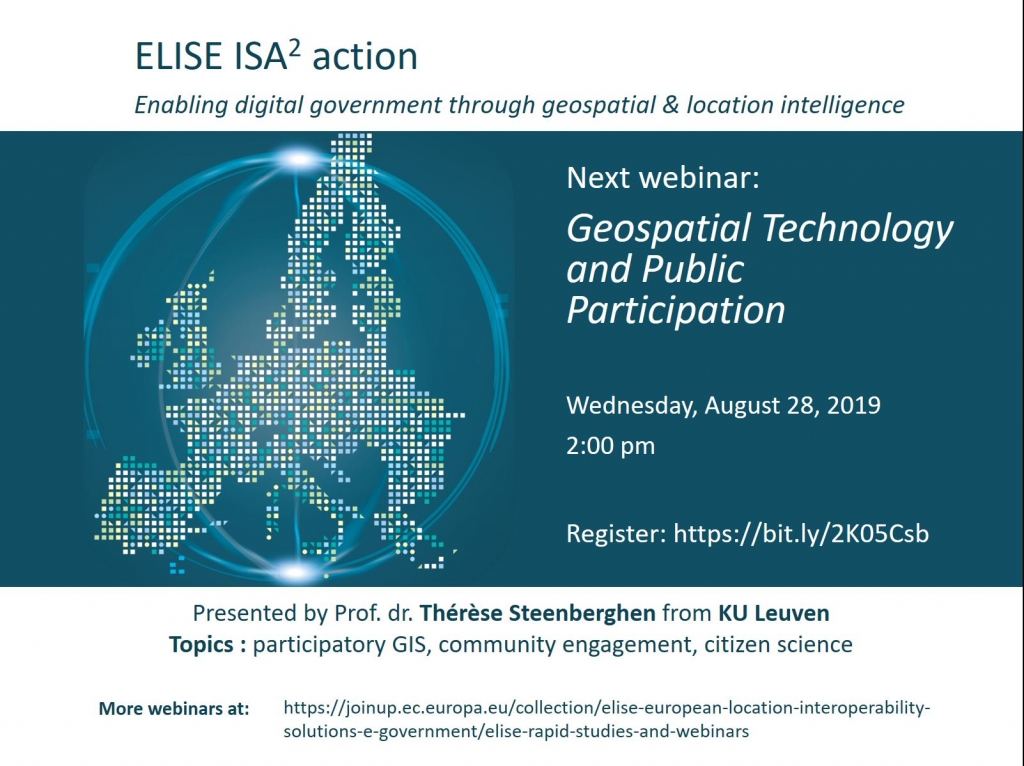 Subscribe to our
newsletter
Keep yourself updated, receive EO4GEO news and new training info.
Become an
Associated Partner
Be part of EO4GEO and let's discuss and work together on the supply and demand of skills in the EO/GIS sector.
Stakeholders in the EO, GIS and Skills sectors are more than welcome to join!
join our
Network of Experts
The EO4GEO project is inviting experts in the Earth Observation / Geographic Information sectors to participate in the process of developing a Body of Knowledge (BoK).