We are pleased to announce that next EO4GEO Workshop on "Design of EO and related curricula" will be held in Warsaw (PL) on Wednesday the 27th November 2019, hosted by the Institute of Geodesy and Cartography (IGiK).
The workshop will bring together the EO4GEO partners and representatives from the space/geospatial sector and Copernicus Programme, with the main aim to discuss on occupational profiles and with hands-on practical training for designing curricula.
We are also very glad to anticipate that negotiations are going on to organize a joint session EO4GEO – UNEP-GRID in the afternoon of Tuesday, November the 26th, linked to the Big Data Branch, Science Division of UNEP.
Further info, logistics and draft agenda(s) will be available here soon.
Book you agenda and stay tuned!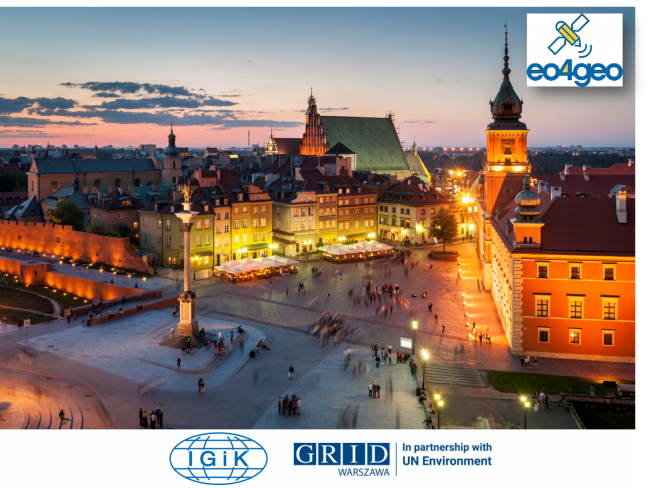 Subscribe to our
newsletter
Keep yourself updated, receive EO4GEO news and new training info.
Become an
Associated Partner
Be part of EO4GEO and let's discuss and work together on the supply and demand of skills in the EO/GIS sector.
Stakeholders in the EO, GIS and Skills sectors are more than welcome to join!