PARSEC is a two-stage business accelerator, funded by the Horizon 2020 Programme, which supports the creation of new Earth Observation products and services focusing on the food, energy and environment sectors. PARSEC offers €2.5 Million in equity-free funding alongside coaching, training and market entry support to SMEs, start-ups and aspiring founders who want to create their own business.
Call 1 is open right now until December 20, for both established companies and aspiring founders who have not yet registered as an SME or a single entrepreneur. Applicants have to register and upload a 3-minute video presenting their skills, competences and vision for innovation.
The 100 winners can receive up to €60.000 in equity-free funding (per organisation): €10.000 at the first stage after Open Call 1, and up to €50.000 at the second stage after Open Call 2. Moreover, winners will benefit from professional coaching from sector experts that will help to bring ideas to maturity.
For further details: https://parsec-accelerator.eu/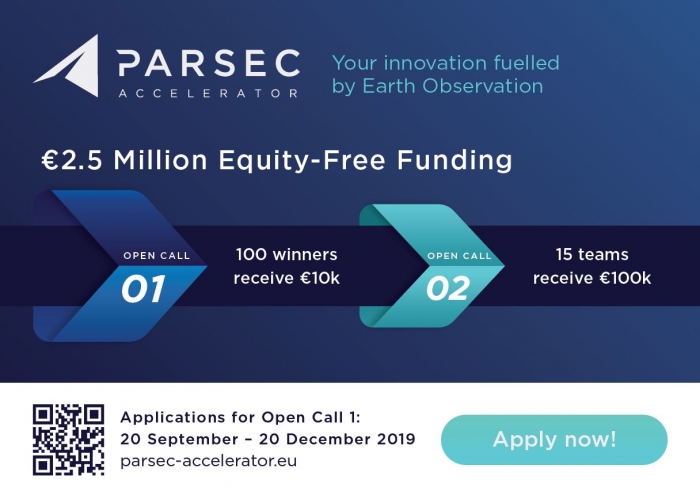 Subscribe to our
newsletter
Keep yourself updated, receive EO4GEO news and new training info.
Become an
Associated Partner
Be part of EO4GEO and let's discuss and work together on the supply and demand of skills in the EO/GIS sector.
Stakeholders in the EO, GIS and Skills sectors are more than welcome to join!
join our
Network of Experts
The EO4GEO project is inviting experts in the Earth Observation / Geographic Information sectors to participate in the process of developing a Body of Knowledge (BoK).