Z_GIS (PLUS) is organizing, with UNIGIS and CopHub.AC, the Summer School "OBIA for the operational Copernicus service challenge" supported by ESA.
The Summer School, integrated into the GEOBIA 2020 Forum, will be held in Salzburg (Austria) from 29 June to  10 July 2020 and will focus on Copernicus data and services, as well as training in object-based image analysis (OBIA) with different software.
Theoretical lessons will be alternated with lab sessions, group works and a field trip.
The Summer School is intended for both scholars and researchers. Deadline for submitting the application: 31 March 2020.
More info HERE.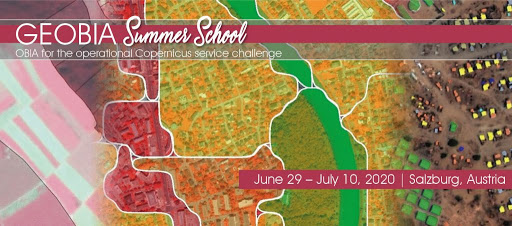 Subscribe to our
newsletter
Keep yourself updated, receive EO4GEO news and new training info.
Become an
Associated Partner
Be part of EO4GEO and let's discuss and work together on the supply and demand of skills in the EO/GIS sector.
Stakeholders in the EO, GIS and Skills sectors are more than welcome to join!
join our
Network of Experts
The EO4GEO project is inviting experts in the Earth Observation / Geographic Information sectors to participate in the process of developing a Body of Knowledge (BoK).