Leonardo, the Italian key player in Aerospace, Defence and Security, launches a call to recruit young talents for the new "Leonardo Labs", an international network of R&D laboratories focused on advanced research and technology innovation. The Labs will open in Italy in the areas of Milan, Turin, Genoa, Rome, Naples, and Taranto.
68 positions are available for young researchers – having STEM degree and/or Ph.D. – in the following areas: 36 positions in Artificial Intelligence and Autonomous Intelligent System, 15 in Big Data Analytics, 6 in High-Performance Computing, 4 in Electrification of Aeronautical Platforms, 5 in Materials and Structures and 2 in Quantum Technologies.
More info and application (by July 31st) here.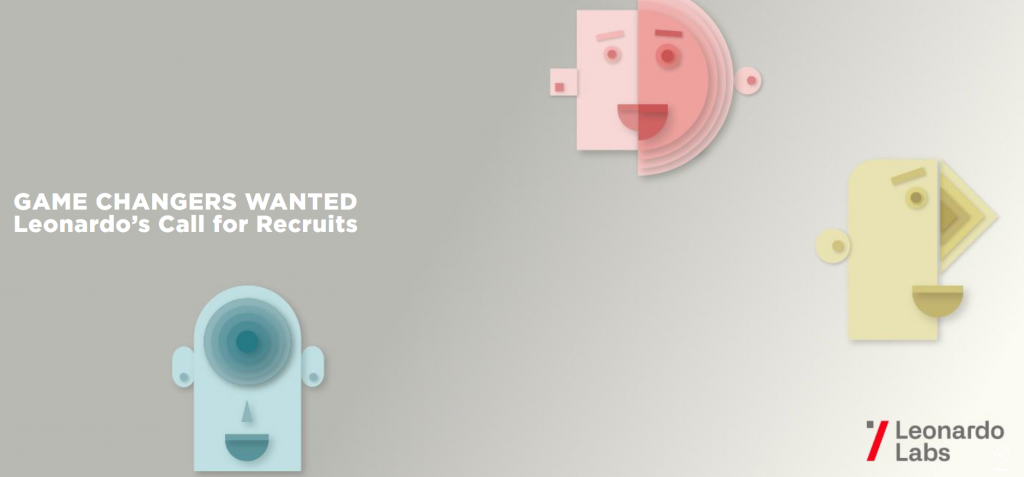 Subscribe to our
newsletter
Keep yourself updated, receive EO4GEO news and new training info.
Become an
Associated Partner
Be part of EO4GEO and let's discuss and work together on the supply and demand of skills in the EO/GIS sector.
Stakeholders in the EO, GIS and Skills sectors are more than welcome to join!
join our
Network of Experts
The EO4GEO project is inviting experts in the Earth Observation / Geographic Information sectors to participate in the process of developing a Body of Knowledge (BoK).