Because of its links to research, education, technology and cultural heritage all around the world, the space sector is key for development and for handling social, economic and environmental challenges. To make the space ecosystem more effective, the communication gaps between research, industry, academia and culture must be bridged through a collaborative structure that supports the skills for the next generation of space workers.
During the workshop "Space Science for Societal Challenges", organized by Lorentz Center, the "Space KIC" will be presented as an example of a structure that supports the sharing of knowledge, expertise and opportunities. Participants will be requested to co-create, share and discuss similar strategies in order to achieve analogous objectives for the space community.
Space Science for Societal Challenges, 22-23 October 2020
More info and registration here.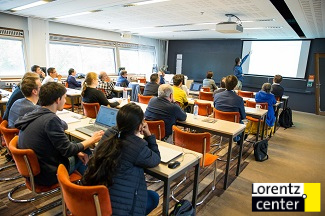 Subscribe to our
newsletter
Keep yourself updated, receive EO4GEO news and new training info.
Become an
Associated Partner
Be part of EO4GEO and let's discuss and work together on the supply and demand of skills in the EO/GIS sector.
Stakeholders in the EO, GIS and Skills sectors are more than welcome to join!
join our
Network of Experts
The EO4GEO project is inviting experts in the Earth Observation / Geographic Information sectors to participate in the process of developing a Body of Knowledge (BoK).