UNEP-GRID in collaboration with SpaSe and EO4GEO invites you this 28nd of September 2021 at 11h00 CEST to and online event to discuss on the results of the training actions developed so far within the EO4GEO project.
---
This workshop is focused on feedback and validation of implemented training actions developed within the EO4GEO project. It will cover realized events with recommendations for the long-term action plan.
Participants will learn more about the EO4GEO project and its progress, and will take an active part in discussing lessons learned from previous events.
Agenda:
11:00 – 11:20 Introduction
11:20 – 12:20 Presentations: Presenting selected training actions from subsectors – what have we done and achieved so far? What are the outcomes? What lessons have we learned?
12:20 – 12:35 Lessons learned from the previous events
12:35 – 12:45 Recommendations for the long-term action plan
12:45 – 13:00 Q&A Session and summary
---
Save the date! 28nd of September 2021 at 11h00 CEST.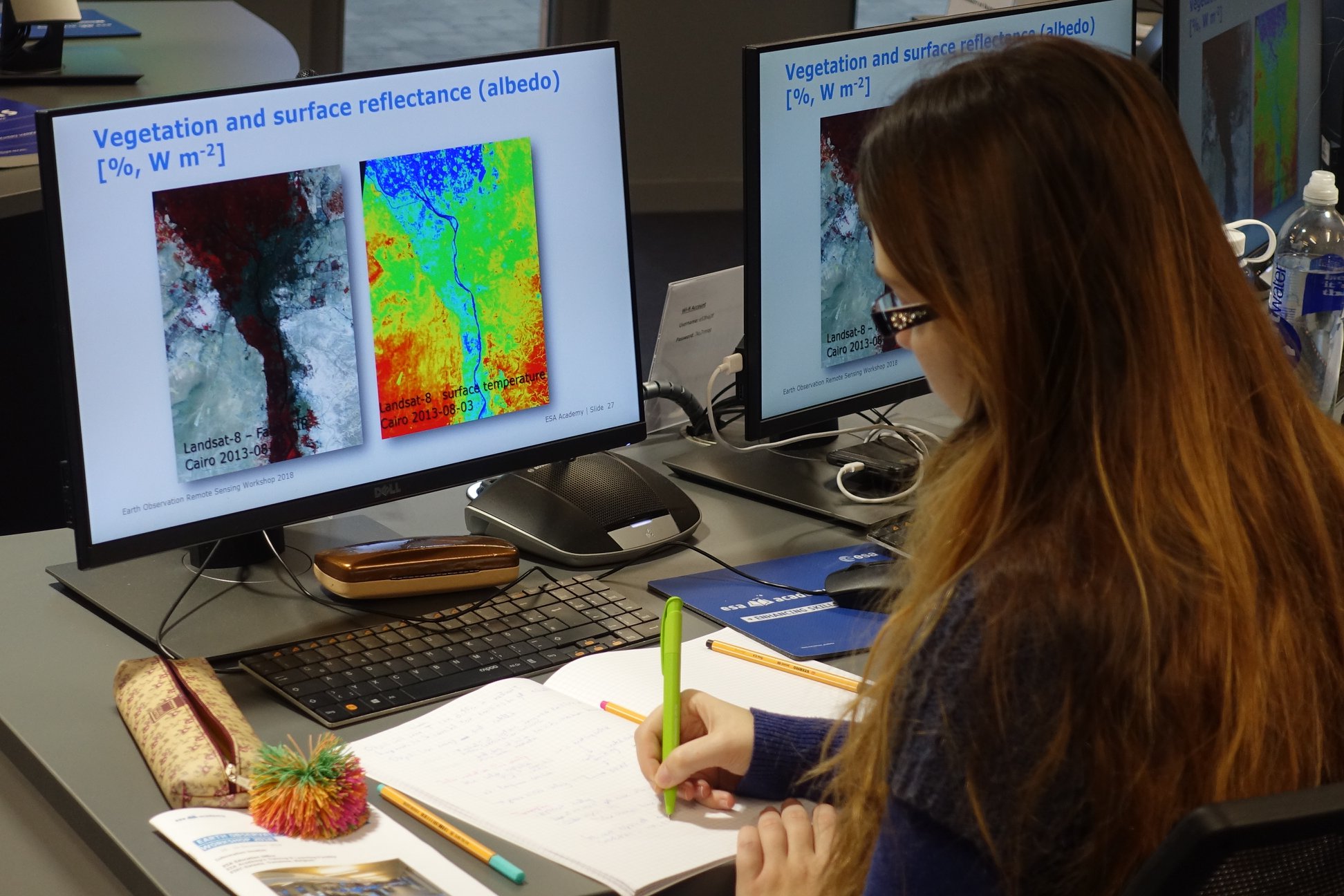 Subscribe to our
newsletter
Keep yourself updated, receive EO4GEO news and new training info.
Become an
Associated Partner
Be part of EO4GEO and let's discuss and work together on the supply and demand of skills in the EO/GIS sector.
Stakeholders in the EO, GIS and Skills sectors are more than welcome to join!
join our
Network of Experts
The EO4GEO project is inviting experts in the Earth Observation / Geographic Information sectors to participate in the process of developing a Body of Knowledge (BoK).