This June 21th, the GISIG Association and EO4GEO project invite you to the event "Space Economy and Blue Growth", a workshop in the context of the ASITA 2022 Conference.
---
The event will gather relevant actors from both space, marine/coastal and education domains to discuss the application of satellite data to the sea economy. The aim of the workshop will be stimulating discussion and sharing of ideas and proposals on possible applications and related training needs of Copernicus data and services in the field of the Blue Economy and coastal zone management.
The ASITA Conference 2022 will be held in Genoa this June 20-24. ASITA is the Italian Federation of Scientific Associations for Territorial and Environmental Information.
The workshop "Space Economy e Blue Growth: verso l'applicazione dei dati satellitari all'economia del mare e alla crescita blu" will be held in Italian language. For those not attending the ASITA Conference, it will be possible to follow the workshop remotelly by registering in the following online form.
The Space Economy represents one of the most promising development trajectories of the world economy for the next decades. In fact, in the space sector we are witnessing a very rapid growth of economic activities and consequently the creation of various opportunities and new perspectives for business in various economic sectors. Large quantities of Earth Observation data are created every day which, processed with the appropriate skills and technical knowledge, and integrated with other territorial data, can offer valid support for environmental monitoring and the management of activities such as, for example, those connected to the economy of the sea and ports.
This workshop is proposed by the Genova Blue District and the GISIG Association, with the aim of presenting the results of the EO4GEO project and examples of significant studies and applications carried out by organizations, companies and institutes of the Geo-information and Earth Observation community.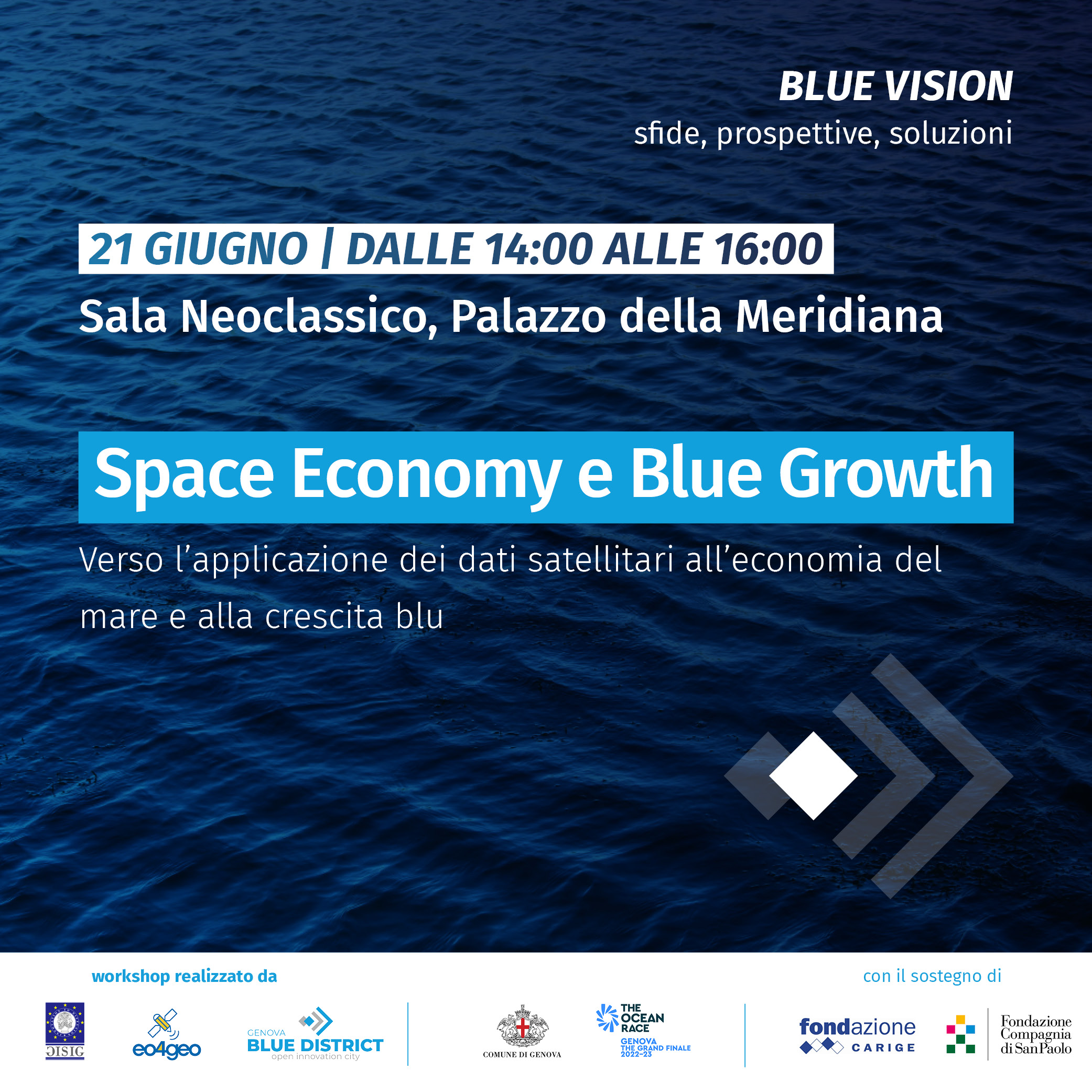 Subscribe to our
newsletter
Keep yourself updated, receive EO4GEO Alliance news and info on new opportunities.
Be part of the EO4GEO Alliance and let's discuss and work together on the supply and demand of skills in the EO/GIS sector. Stakeholders in the EO, GIS and Skills sectors are more than welcome!
Join a Network pooling together expertise from academia, VET providers, company, public institutions, research centres and sectoral associations with the common goal of fostering skills development in the space and geoinformation downstream sector.