EO4GEO and ISPRA , the The Italian Institute for Environmental Protection and Research, invites you this October to a MOOC on the use of Earth Observation data and services to assess the landslide risk affecting Cultural Heritage sites.
---
The course will focus on the use of Copernicus EO data and services to assess the landslide risk affecting the tufaceous volcano slope on which the Baia Roman Thermae are built on.
The course is covering the following topics:
The EO4GEO Project.
The COPERNICUS Programme.
Cultural Heritage Site.
Geohazard assessment.
SAR interferometry.
Ground Motion monitoring.
Integrated application.
---
Save the date!
The course will start this October 2021.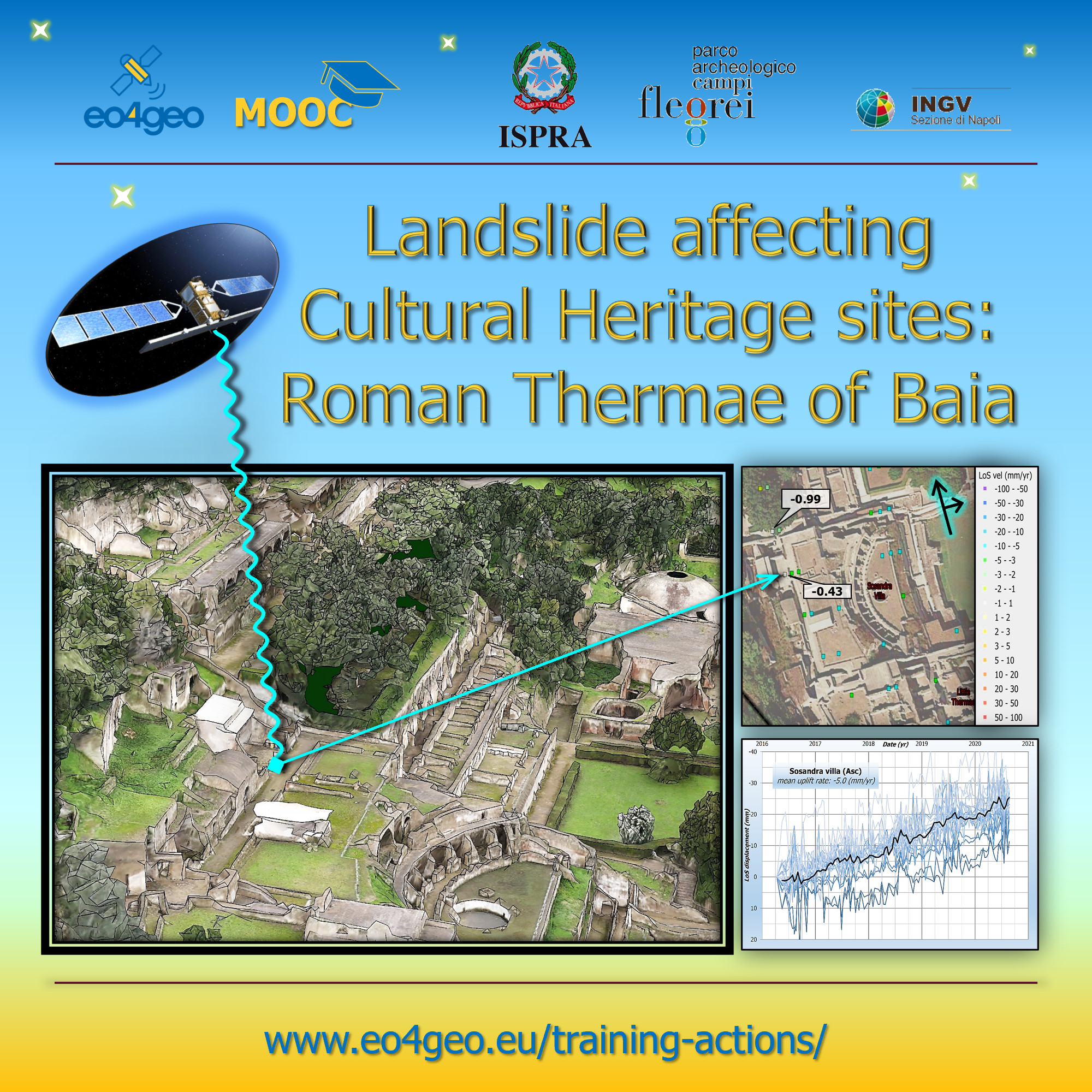 Subscribe to our
newsletter
Keep yourself updated, receive EO4GEO Alliance news and info on new opportunities.
Be part of the EO4GEO Alliance and let's discuss and work together on the supply and demand of skills in the EO/GIS sector. Stakeholders in the EO, GIS and Skills sectors are more than welcome!
Join a Network pooling together expertise from academia, VET providers, company, public institutions, research centres and sectoral associations with the common goal of fostering skills development in the space and geoinformation downstream sector.