Earth Observation and Geographic Information: a crucial tool to monitor and tackle climate change
A workshop promoted by EO4GEO | 26 October 2021. 17:00 CEST.
T
he EO4GEO Partner EIT Climate-KIC in collaboration with EO4GEO invites you this October 26th at 17:00 CET to an Spark! Experience online workshop where you will learn more about the use and applications of satellite data in climate-change related challenges.
During this event, stakeholders from the institutional, academic, and private sector will give context on the Earth Observation and Geographic Information sector and ongoing initiatives. They will also present their activities and use-cases where they are using Earth observation and geographic information to tackle climate change.
The workshop is targeted to Master and PhD European students from various backgrounds (also non-technical), young professionals and citizens.
At the end of the session, the participants will:
understand what Earth observation and geographic information is,
how the data is collected, transformed, and used to solve different issues,
which are the main stakeholders from the sector,
what type of information is available and how to retrieve it.
Context
Floods, urban heat islands, pests and disease damaging crops and forest plantations … These trends are all the result of our rapidly changing climate and have repercussion on our livelihoods and health, the economy, our planet's biodiversity etc. The urgency to understand, plan and mitigate these phenomena is well known and requires immediate action.
Earth Observation and geographic information collected by satellites have become crucial in this context to provide live information and forecasts to different sectors such as forestry, agriculture, or urban development to name a few. Potential end-users for this information are also infinite as new use-cases are constantly being created to support civil servants, nature managers, farmers, NGOs, companies and the civil society in their activities.
Agenda
The workshop will follow this programme:
Check in and welcome – EIT Climate-KIC
Introduction to the topic – EUSPA
Case study: satellite data for renewable energy – University of Patras
Case study: satellite data against deforestation – Pachama
Q&A
Challenge (presentation and group work)
Open discussion on solutions
Q&A
Live poll
Speakers:

Eduard Escalona. Market Development Innovation Officer, The European Union Agency for the Space Programme (EUSPA). More
Andreas Kazantzidis. Professor, University of Patras
Diego Saez-Gil. Co-founder, Pachamas
Organizer
The workshop is organised by EIT Climate-KIC in collaboration with the EO4GEO project.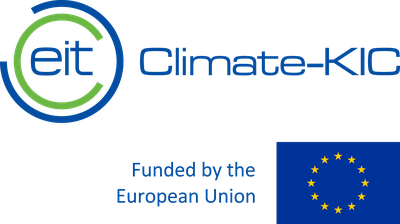 Related Training Actions
The following are other EO4GEO training resources we suggest you to follow.
Subscribe to our
newsletter
Keep yourself updated, receive EO4GEO news and new training info.
Become an
Associated Partner
Be part of EO4GEO and let's discuss and work together on the supply and demand of skills in the EO/GIS sector.
Stakeholders in the EO, GIS and Skills sectors are more than welcome to join!
join our
Network of Experts
The EO4GEO project is inviting experts in the Earth Observation / Geographic Information sectors to participate in the process of developing a Body of Knowledge (BoK).