This is a lesson on monitoring the urban heat islands. This beginner's lesson introduces the student to remote sensing.
Design and develop methods for local heat islands detection to support city planning.

Understand basics of RS/EO/GI knowledge.

Identify different remote sensing methods.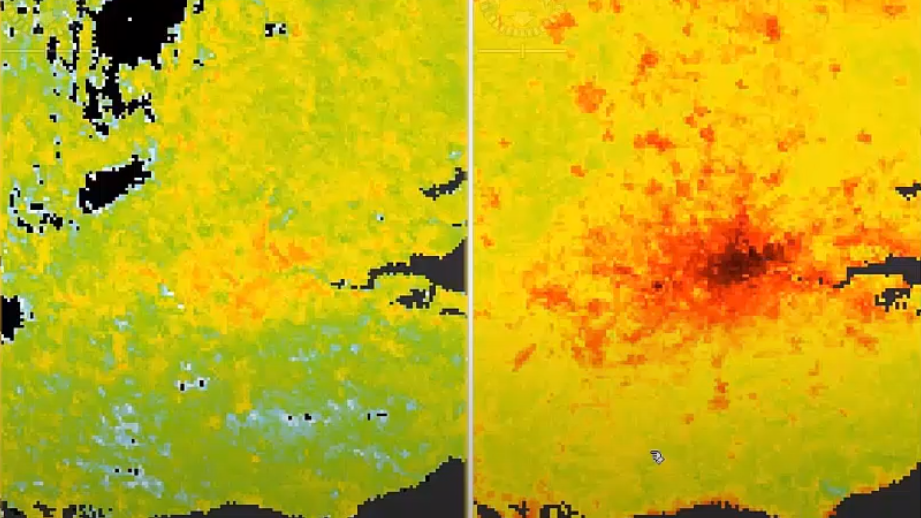 Links to concepts from the EO4GEO Body of Knowledge used in this course:
> 

IP | Image processing and analysis

> 

IP3 | Image understanding

> 

PP | Physical principles

> 

PP1 | Basics of Optical Remote Sensing

> 

PP1-7 | Basics of Thermodynamics

> 

TA | Thematic and application domains

> 

TA13 | EO services and applications

> 

TA13-5 | Monitor the built environment

English
Find below a direct link to the HTML presentation.
Find below a link to the GitHub repository where you can download the presentation.