This training material provides an overview of 'Terrascope'. With this material, you can familiarize yourself with Terrascope and learn how to access to the data and process it.
Identify different types of Copernicus satellite data and derived products available on Terrascope Platform.

Compare various Terrascope tools and methods that can be leveraged to access and process data.

Demonstrate understanding of the platform by performing the instructions to access the Copernicus data.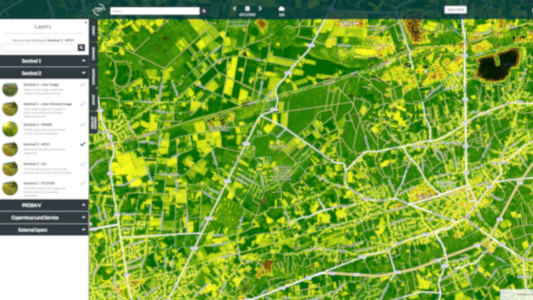 English
Find below a direct link to the HTML presentation.
Find below a link to the GitHub repository where you can download the presentation.