This presentation gives a basic overview on the use of Earth observation data from Synthetic Aperture Radar (SAR) systems for flood mapping. It was prepared using modified EO College resources.
Understand the basics of imaging radar.

Understand interaction bewteen Synthetic Aperture Radar (SAR) signal and water.

Apply flood mapping using SAR data.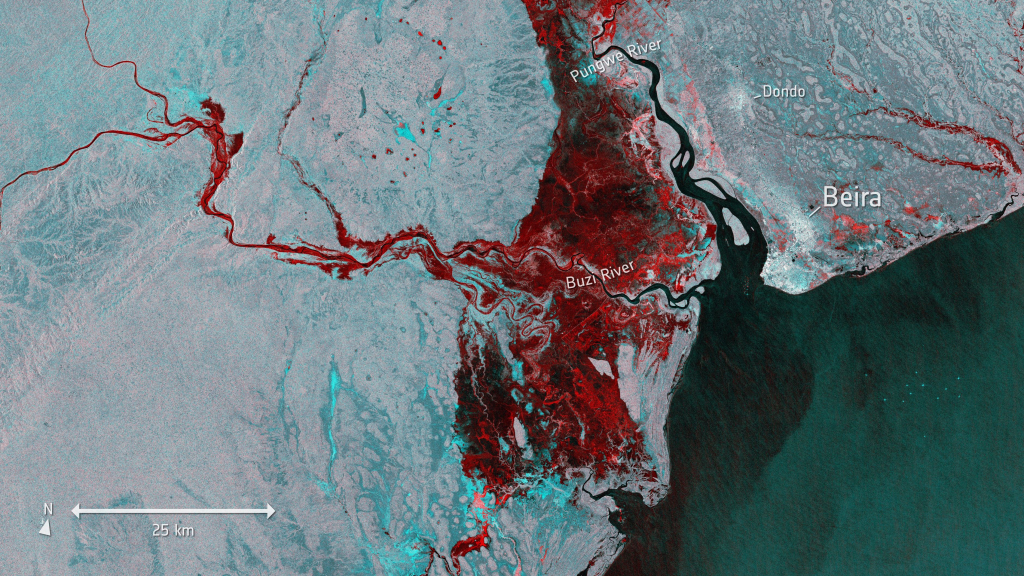 Links to concepts from the EO4GEO Body of Knowledge used in this course:
> 

PP |  Physical principles

> 

PS |  Platforms, sensors and digital imagery

> 

PS1 |  Types of remote sensing sensors

> 

TA |  Thematic and application domains

> 

TA13 |  EO services and applications

> 

TA13-3 |  Assess disasters & geohazards

English
Find below a direct link to the HTML presentation.
Find below a link to the GitHub repository where you can download the presentation.