These slides provide an introduction to concepts and methods of Object-based image analysis. The slides have been prepared for and used in the virtual GEOBIA summer school in 2020.
Understand the principles of spatial image analysis.

Discuss specific advantages of OBIA over pixel-based approach.

Apply OBIA concepts and analyse complex image content.

Examine different segmentation and object-based classification methods.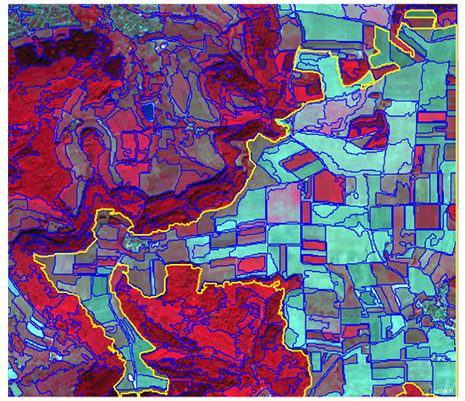 Links to concepts from the EO4GEO Body of Knowledge used in this course:
> 

IP | Image processing and analysis

> 

IP | Image understanding

English
Find below a direct link to the HTML presentation.
Find below a link to the GitHub repository where you can download the presentation.