This workshop was addressed to both landslide researchers in the geosciences and practitioners from landslide risk management in public institutions and at infrastructure operators.
During the workshop, it was discussed how methods for deriving landslide maps from EO data and for modelling susceptibility can contribute to landslide risk management.
During the workshop, we presented and discussed the research approach and preliminary results from the MontEO project. MontEO employs EO data to assess the impact of mass movements on infrastructure for the particular case of alpine trails and huts.
The workshop aimed for knowledge exchange: beyond giving practitioners an insight in state of the art EO methods for landslide mapping and modelling, researchers gained a better understanding of landslide risk management and its information needs.
Identify different types of optical EO satellite images and related processing methods that are capable of extracting landslide information.

Understand what kind of landslide information the optical satellite images can provide.

Compare the quality of landslide information to the needs of landslide risk management.

Discuss the suitability of EO-derived landslide information for landslide documentation.

Understand the requirements of geohazard zoning in hiking trail management.

Understand the meaning of landslide susceptibility and its GIS-based statistical modelling methods.

Compare the quality of landslide susceptibility maps to the needs of hiking trail management.

Discuss the suitability of landslide susceptibility maps for geohazard zoning.
Workshop organized by the University of Salzburg, in the framework of the EO4GEO project.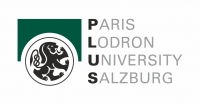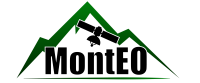 German
   |   This online workshop consists of a presentation in German language.